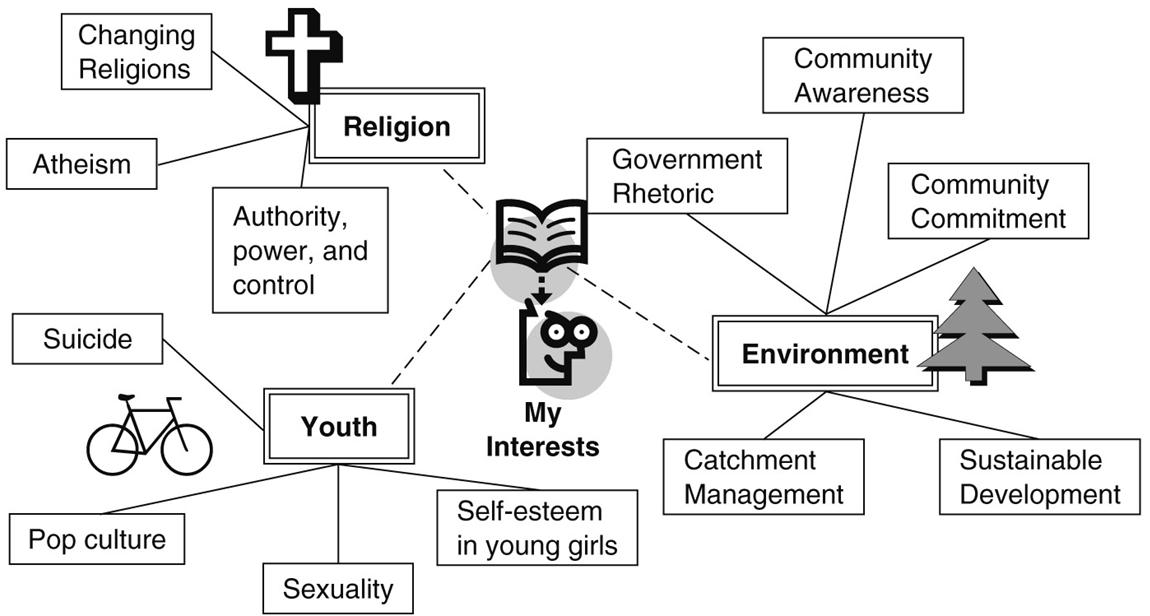 One way to hone in on your passions to generate a research topic is to use mind / concept mapping to display a graphical view.
The diagram at right comes from O'Leary, Z. (2004) The Essential Guide to Doing Research. London: Sage. Chapter Three.
Use this technique to identify your core interests, determine how they connect, and which interests overlap. The more overlap the better, as it indicates a stronger overall intrinsic, and sustaining, interest.
More about mind mapping | More about concept mapping | Using a Concept Map to Develop Research Topics | Using a Concept Map to Develop Research Questions